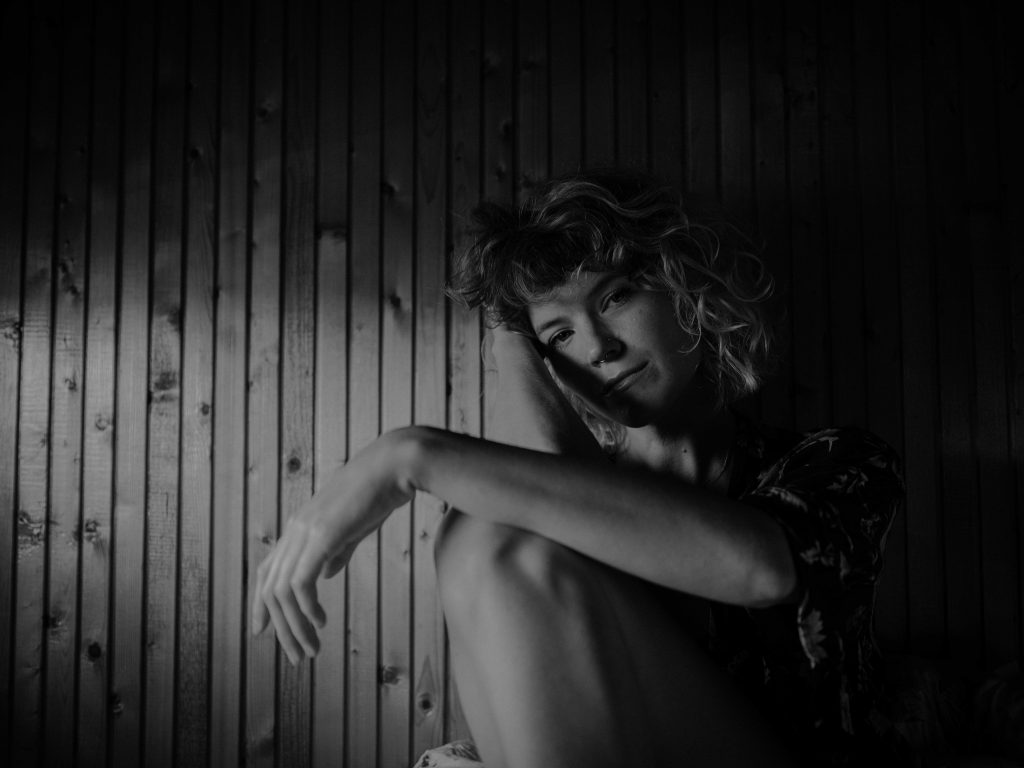 Flora is a Hungarian cinematographer, currently based in Vienna and is available worldwide. She holds two master's degree in cinematography and has worked on several international narratives as well as commercials and music videos. She was the Hungarian nominee for International Award for Best Student Cinematography IMAGO, for the project The longest night of the summer in 2019. Her most recent award was the Best Cinematography in short fiction (2022) at the Festival de Cinema de Gramado.
Flora has been invited to participate in the American Society of Cinematographer's (ASC) Vision Mentorship Program 21/22. She is an ICFC member.
She is also a proud member of the Hungarian Cinematographers Association (HCA).
Flora's award-winning approach to cinematography always puts the story first. She is immensly interested in human unconsiousness and capturing feelings through the human gaze is her key to get closer to portray the unportrayable. She is drawn to narratives that highlight the hidden beauty in everyday life. Her eye for details along with understanding explicitly the director's vision supports her to create luminous imagery. Flora is always excited about new challenges.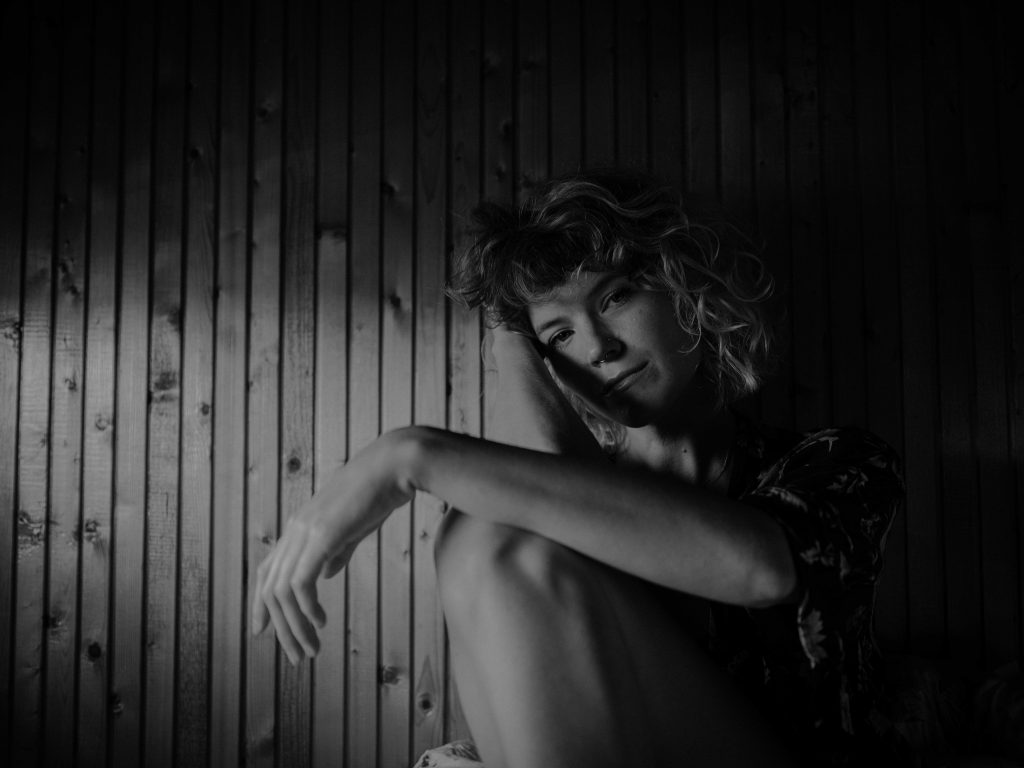 AWARDS & NOMINATIONS
"EMBRACE"
Best cinematography-Festival de Cinema de Gramado
"THE LONGEST NIGHT OF THE SUMMER" 
Hungarian nominee-The IMAGO International Award for Best Student Cinematography
Official selection Shanghai Film Festival 2021
"LITTLE SPICY"
Best short film- Cinemira International Film festival
"ECCE HOMO" 
Jury Special Mention Award for Cinematography- Busan International Film Festival, Korea
Honorable Mention for cinematography- 13th up-and-coming Internatoinal Film festival, Hannover
Best Short Film award- 33rd Golden Rose Film Festival  

NARRATIVE
SCORING dir: Eveliina Honkanen_short 2014 UK
MOTHER NATURE dir: Maddalena Morganti_short 2014 UK
RUAH dir: Dimitar Kutmanov_short 2014 UK
ECCE HOMO dir: Dimitar Kutmanov_short 2014 UK
ROOM WITH TWO WINDOWS dir: Leila Jordi_short 2017
LITTLE SPICY dir: Leila Jordi_short 2018 HUN
TRIBE dir: Anna Király_short 2018 HUN
EMBRACE dir: Gabriel Motta_short 2018 HUN-BR
THE LONGEST NIGHT OF THE SUMMER dir: Leila Jordi_short 2020 
A DAY LIKE TONIGHT dir: Phillip Walsh,Patricia Allison_short 2020 UK/DE
MARIE THERESIA GIVES BIRTH dir:Cibulya Nikol_short 2021 HUN
A CLEAR,EXPLICIT STATEMENT dir:Emilia Goldberg_short 2021 HUN
YOU LAND dir: Debora Bottino Maité short 2022 UK
LOVE,CHERIS,OBEY  dir: Frigyes Racz short 2022 US/HUN
CAMERA OPERATOR/SECOND UNIT
HOUSE OF SPOILS A cam dailies/splinter unit dop dir: Bridget Savage Cole, Danielle Krudy dop: Eric Lin 2022 Amazon prime
SPY/MASTER second unit dop/1 episode dir: Christopher Smith dop: Ben Wheeler 2022 Proton,HBO
DUNE-PART TWO second camera/main unit/dailies dir: Denis Villeneuve dop: Greig Fraser 2022 Legendary Entertainment
DANCE FIRST B cam/splinter unit dir: James Marsh dop: Antonio Paladino 2022 2LE media,Proton
THE CONTINENTAL B cam dailies dop: Pal Ulvik Rokseth 2022 Lionsgate Television
FBI International B cam dop: David J Frederick 2021/22 CBS,Universal television
ALIENIST S2/ANGEL OF DARKNESS C cam dailies dir: David Caffrey dop: Cathal Watters 2018 Netflix/TNT
COMMERCIALS
BRANDS:
ÖBB/ PPM NEXT
PURIFIDE/KINO MOTO
WKO/DAS RUND
WEIN BURGENLAND/ DAS RUND
FLIP/ COMPACT CREW
TELEKOM/DDB
TELENOR/KINOMOTO
SPRITE ZERO/METO
LEVI'S
DELIMANO/ROLLING PANDA
PROVIDENT/UMBRELLA
BORSODI/STRANGER FILMS BP
MUSIC & FASHION VIDEOS
PRADISE LTD.. dir: Tessa Kadletz prod: Das Rund
MORNINGDEER dir:Nikol Cibulya
MARGARET ISLAND dir Nikol Cibulya
LINCZENYI MARKÓ dir: Daphne Samaras
BLAHALUISIANA dir:Kata Karsai,Tamas Erdesz
LOCI JATSZIK dir: Kata Karsai, Tamas Erdesz
ODETT dir: Kata Karsai, Tamas Erdesz
THE ANAHIT dir: Szofija Sztepanov
1+1=1 dir/dop fashion
EDUCATION
UNIVERSITY OF THEATRE AND FILM ARTS BUDAPEST (SZFE) 2017-2019 
MA Film Cinematography Artist 
EDINBURGH COLLEGE OF ART/ NAPIER UNIVERSITY 2013-2014
MA Film Cinematography 
SCHOOL OF THE HUNGARIAN SOCIETY OF CINEMATOGRAPHERS 2010-2011
Camera Assistant Course 
UNIVERSITY OF PECS 2006–2009
BA in Film Studies
WORKSHOPS  Sarayevo Talent Campus 2015